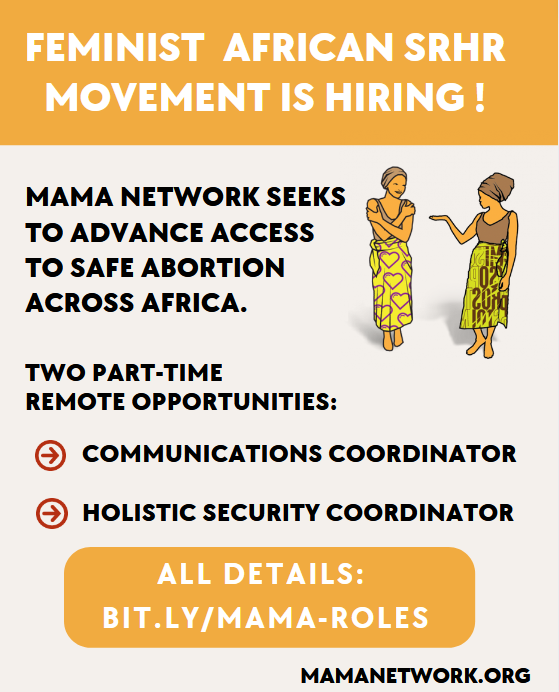 We are hiring!
Please help us promote these roles in your networks & groups
The Holistic Security Coordinator will help us systematically define and manage holistic security in all aspects of our operations, keeping the movement safe. You will plan, coordinate, implement and evaluate initiatives targeting digital, psychosocial and physical security for all MAMA Network member organizations and the Coordination Team.
We are seeking an expert in digital security, who is interested in leading on all aspects of holistic security (including psychosocial and physical) and will oversee consultants in those fields as needed.
All details & how to apply: https://bit.ly/MAMA-Security
The Communications Coordinator will help us strategically define and amplify MAMA's brand and voice in the right spaces and networks.
This role will ensure our work, beliefs and impact are effectively communicated and that we share progressive and bold content with key audiences and communities, while managing and mitigating risks affiliated to our brand.
Success of this role also means that current and potential allies, partners and donors are excited about MAMA and that our membership is fully updated with opportunities and news in our space.
All details & how to apply: https://bit.ly/MAMA-Comms
Bilingual (French+English) strong preferred.
Global Candidates with relevant experience in Africa are welcome to apply.