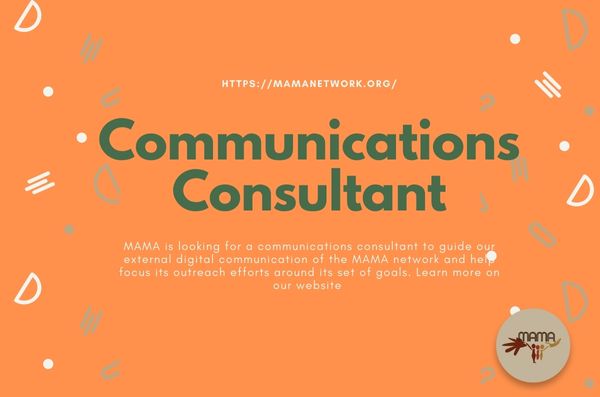 MAMA – Mobilizing Activists around Medical Abortion is a network of organizations centered on disseminating knowledge about and expanding access to medical abortion at the community level in Sub-Saharan African countries. As such, MAMA sits at the heart of a large grassroots activist movement seeking to change the narrative on reproductive justice in Africa through community activism for safe abortion.
With its mission to shape the landscape of reproductive justice in Africa, MAMA's communication goals are :
To create more visibility around some of the work MAMA is doing across the continent in a safe way that does not jeopardize its operations
To ensure that communities served by MAMA have access to simplified information on sexual and reproductive health
To create trust with the communities served by MAMA and establish MAMA as the go-to for information on reproductive health on the African continent
MAMA is looking for a communications consultant to guide our external digital communication of the MAMA network and help focus its outreach efforts around its set of goals. The objectives of this consultancy are as follows:
Assess what is working and what is not so that the digital communication of MAMA can be improved.
Tailor MAMA's message towards specific audiences and determine which outreach, marketing materials & media channels are best suited for communication with those groups.
Coordinate the creation and implementation of communication materials, built on sourcing the members of the network.
The deliverables are as follows:
Do an audit of current channel communications
Develop a brand persona for MAMA
Map an audience segmentation and outreach strategy centering on MAMA members
Evaluation plan to monitor growth
The activities would, ideally, be carried out between October- December. If you are interested in this vacancy. Please share your CV and a proposal, including costs as well as evidence of similar/previous work on or before to jirakoze@ticahealth.org . Only shortlisted consultants will be contacted for an interview. Deadline is October 10th.