Building evidence around Medical Abortion: Women Deliver Conference Poster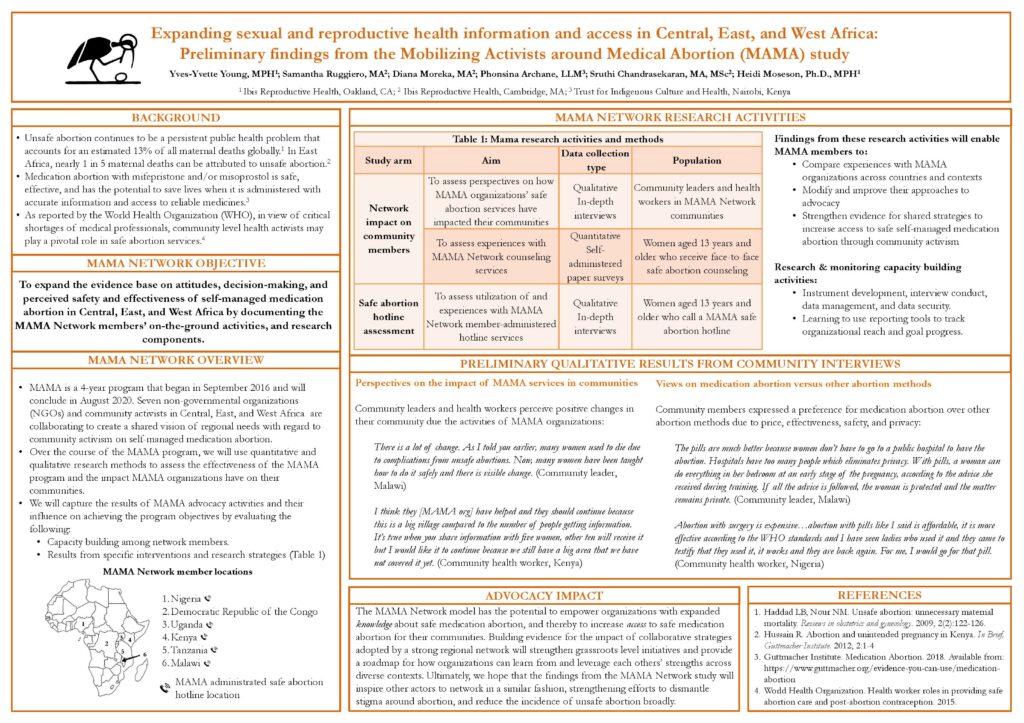 Findings from the MAMA Network and the current research study with Ibis Reproductive Health were presented during a poster session at the 2019 Women Deliver conference in Vancouver, Canada. The poster, titled "MAMA Network: Expanding sexual and reproductive health information and access in Central, East, and West Africa" featured an overview of the MAMA network, including the history and objective of the network, and preliminary findings from interviews with community leaders and health workers from Kenya, Malawi, and Nigeria. The preliminary findings highlighted the positive changes and impact that MAMA organizational activities have had on their community, such as educating community members about how to get information on medication abortion. In addition, community leaders and health workers also reported on the benefits of medication abortion, including its effectiveness, safety, privacy, and low cost compared to surgical abortion. Overall, this poster shared how the MAMA network model has the potential to empower organization with expanded knowledge about safe medication abortion, and thereby increase access to safe abortion for their communities.
Over 15 new grassroots organizations have joined the MAMA Network's reproductive justice movement for Sub-Saharan Africa.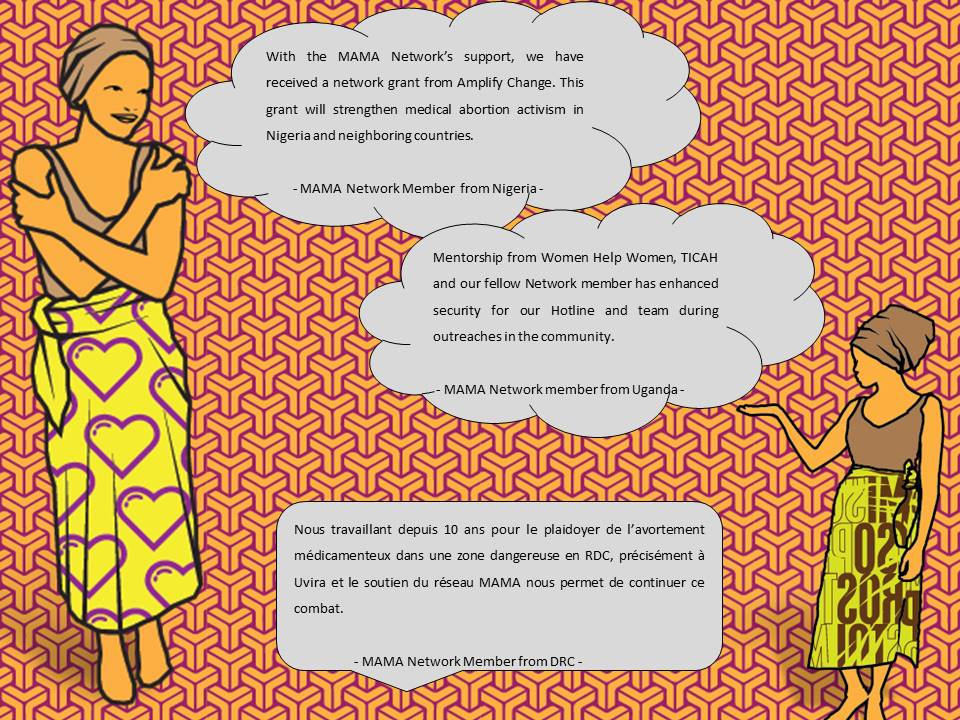 In efforts to extend and strengthen the MAMA Network, membership registration was extended to new organizations motivated to increase access to medical abortion in Sub-Saharan Africa. After a thorough process of screening of all organizations that applied, webinars were conducted to kickstart the movement with the new partners. The goals of the introductory webinars held in French and in English were to;
• Meet and get to know each other
• Introduce new members to the MAMA network
• Present upcoming activities of the MAMA Network