May 28 is the International Day of Action for Women's Health, which for over 30 years, women's rights advocates and allies in the sexual and reproductive health and rights (SRHR) movement worldwide have commemorated in diverse ways. Year after year, women, girls, advocates and allies have continued to take action and stand up for sexual and reproductive rights for what they are: an indivisible and inalienable part of our human rights.
On this day, the MAMA Network ran an online campaign to convey the message that "Abortion is Essential" and Abortion is still an essential service amid the COVID-19 Pandemic. Between May 25th and 28th MAMA Network members engaged in an online Advocacy Campaign for the International Day of Action for Women's Health with the hashtag #AbortionBeyondLockdown MAMA believes that no laws, no diplomas, no stigma and no pandemic should be gatekeepers to reproductive justice.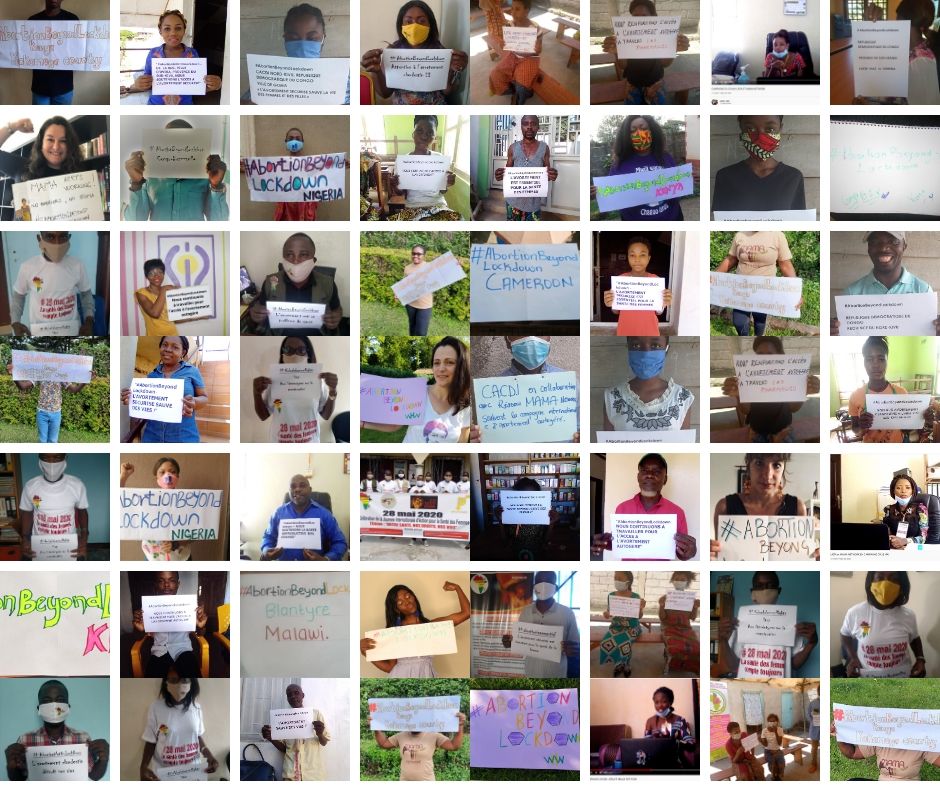 The COVID19 pandemic has placed many barriers to access abortion and
exposed the unnecessary requirements set by the laws in place. Still aligned to MAMA's main objective to expand access to services and information about abortion with the pills, MAMA Members were in solidarity to share the message that self-managed abortion is safe, effective, discrete, and can be done at home.
13 organizations from 9 countries participated in the campaign.
A total of 53 solidarity images and 3 solidarity videos of the campaign were received.
The total reach for the campaign was 1,575 with the most active countries being Nigeria and Kenya.